German Shepherd Breeding
At GoodHeart our aim is to breed a versatile, intelligent German Shepherd that can succeed in all disciplines. We breed a dog that is stable, agile, naturally protective and has energy but is also able to relax. We breed great family dogs and wonderful companions.
Our ideal dog is not just about good confirmation but about their good health, good temperament and trainability. In fact, health and temperament are our first consideration when choosing a dog for breeding, without these, confirmation is irrelevant.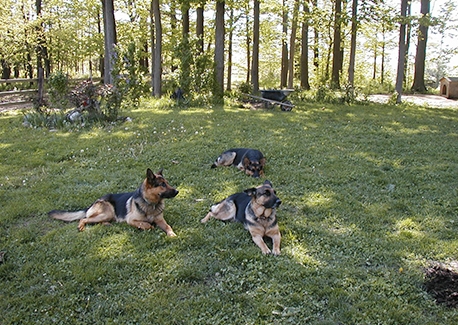 All of our dogs come with registration papers for a pedigree that indicates their parents were excellent examples of the ideal German Shepherd Dog. We believe that we gain the best of both worlds by integrating both German and American bloodlines into our breeding program and have bred away from the extreme show lines towards the original straighter backed working dogs.
The best process for selecting quality breeding stock is to find the ideal bloodlines and choose the likeliest puppies and then work with them creating testing situations that best reveal the dog's true nature and abilities. We are building on five generations of dogs that started over twenty years ago.
All dogs used for breeding are trained in obedience and agility to ensure they are both stable and intelligent and always, we are assessing temperaments. Some of our dogs have been trained in tracking and protection and as we work with them asking for higher energy outputs we are always looking to confirm their excellent health and conformation.
Our Dogs
Mouse-over a Shepherd to learn more
Macho Von Hausnobilis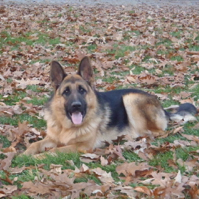 Macho is a large red and black male German Shepherd. He is always happy, loves people, good with other dogs and a good protector. He passes his good genetics onto his beautiful puppies.
GoodHearts Kallie
Second Generation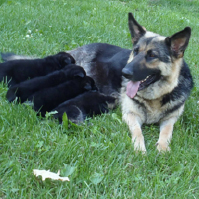 Kallie is a black and tan female German Shepherd her parents are Two Daughters Porter and GoodHearts Tamara. Kallie is extremely loyal, extremely intelligent, quiet but not shy, retired from breeding, come and meet her in our lessons.
GoodHearts Jayde
Fourth Generation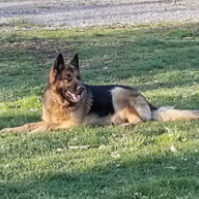 Jayde is a Black and red female German Shepherd her parents are Amber and Macho. Jade has a calm nature, is confident, not just smart but wise and loves to help.
GoodHearts Layla
Fourth Generation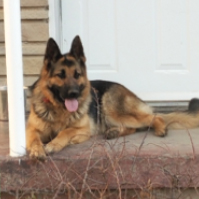 Layla is a female black and red Germans Shepherd her parents are GoodHearts Kallie and Macho. She is full of energy and loves to play, she is very friendly and is always happy to please her human companion.
GoodHearts Amber Rose
Third Generation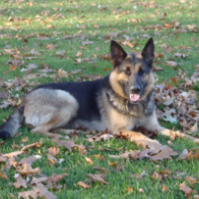 GoodHearts Amber is a black and red female German Shepherd her parents are GoodHearts Kallie and GoodHearts von Baron third generation of GoodHeart dogs, energetic, agile and loves to run and has a gentle nature. Her puppies could not have a better Mum.
GoodHearts Zeva
Second Generation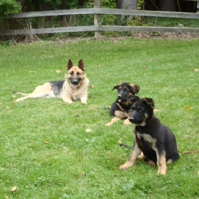 Zeva is a black and tan female German Shepherd, she is good-natured, energetic, she loves to explore and is now retired from breeding. Zeva's parents are Porter and GoodHearts' Shelby.
Breeding Testimonials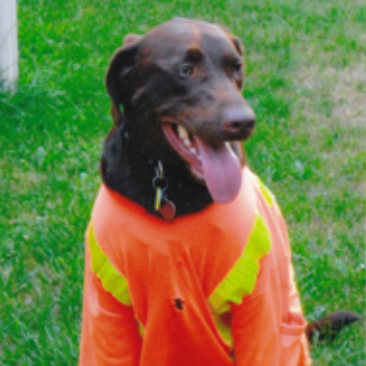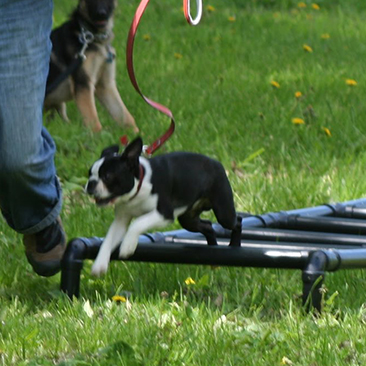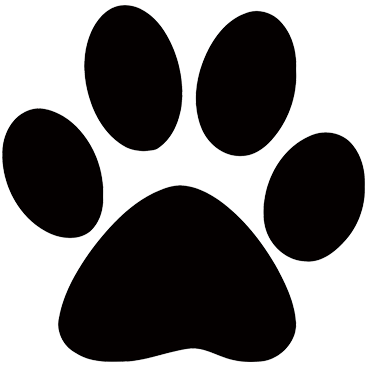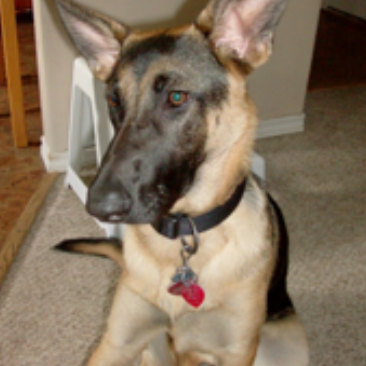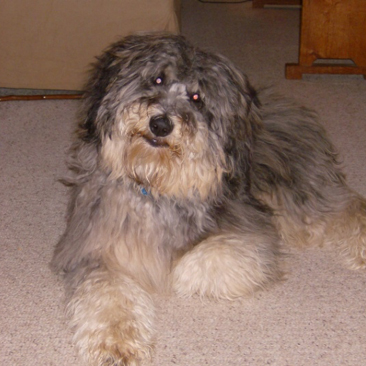 Subscribe to our litter newsletter
We'll notify you on all upcoming litters.